Roll Off Bins, Total Trash Removal, Curbside Garbage Pick Up for Commercial and Residential Clients.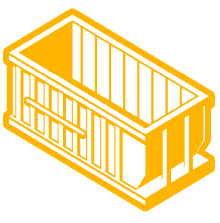 Roll Off Bins
11 yd,  20 yd and 25 yd Roll Off Bins, that fit in a parking space.

Curbside Garbage Pickup
This service is offered to Townhouses/Condominium complexes and rural customers, and small business.

Total Trash Removal
Property Managers, Businesses & Residential Customers.
Golden Disposal Services
Roll Off Waste Bin/Dumpster Services
11 yd, 20 yd and 25 yd Roll Off Bins
Golden Disposal offers the delivery and removal of 11yd, 20yd and 25yd roll off bins. The roll off bins are unique because of their size, they take a one car parking spot, they are ideal for residential customers from the weekend warrior to the commercial contractor. Examples multi- purpose container use (household garbage, junk, renovations, roofing shingles, appliances).
11yd – 10ft L x 8ft W x 4ft H
$128 Per haul, plus disposal and hst.
The 11 Yard Bin is a very common bin size – for homeowners and contractors.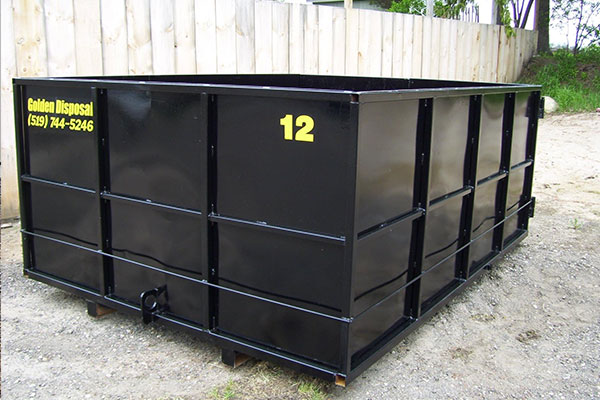 20yd – 12ft L x 8ft W x 6ft H *
$195 Per haul, plus disposal and hst.
The 20 Yard Bin is your best choice for any medium/ large renovation or trash removal.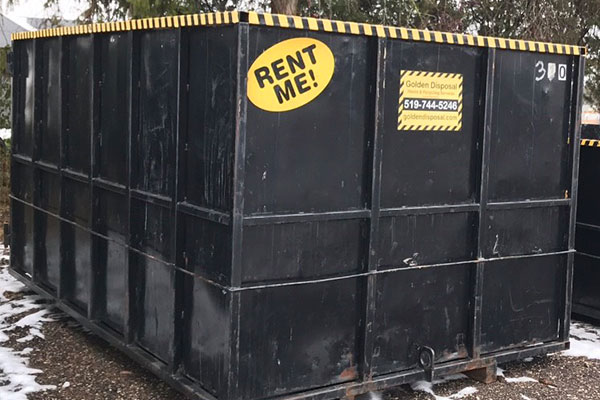 25yd- 12.6ft L x 8ft W x 6.5ft H
$205 Per haul, plus disposal and hst.
The 25yd Bin is the perfect choice for large residential/commercial renovations.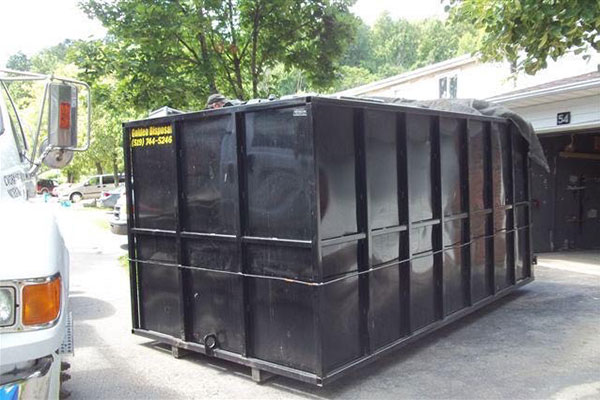 Our Multipurpose Bins are Ideal For:
Non Hazardous Solid Waste
Household Junk/Trash
Rubbish Removal
Appliances
Office furniture/Equipment
Shingles/Roofing
Brush/ Trees
Renovation Debris
Concrete *small volume
Clean Fill *small volume
Wooden Skids
Construction
Demolition
Steel Recycling
Moving Clean Outs
Spring/Fall Clean ups
Estate Clean Outs
Tenant Clean Outs
Restoration Clean Outs
Total Trash Removal Services
Our "Total Trash Removal" service is geared towards property managers, landlords, business owners and residential customers who need to get rid of miscellaneous articles (couches, beds, mattress, dressers, appliances etc.)
We provide same-day to 24-hour turnaround time for this service. Immediate timely billing with pictures of articles removed.
We have the staff to remove from one article to a whole building full. Our prices for this service depends on the location of items, waste container usage, loading time and disposal charges.
Golden Disposal is fully licensed and insured, and can offer an onsite visit for larger trash removal ( hoarding, evictions, estates ) to properly estimate for the job. **fees may apply.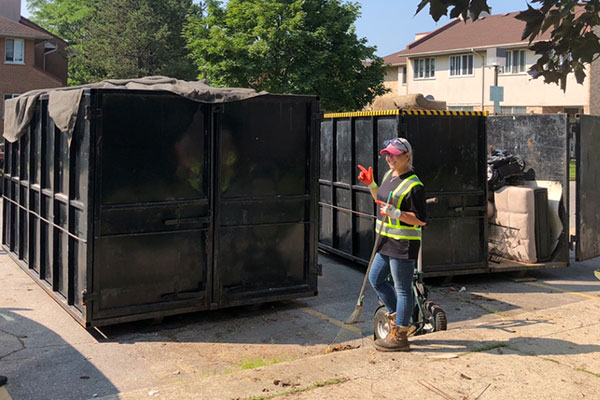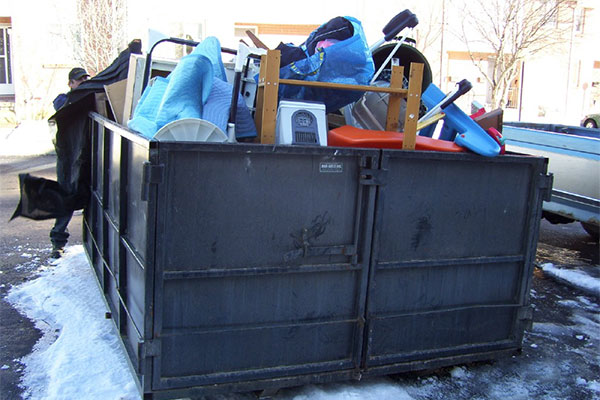 This service is offered to Townhouses/Condominium complexes and rural customers. The customer would set up a permanent account for one a week waste removal services. Bag limits, large item restrictions. Recycling Services (blue boxes) also available additional services.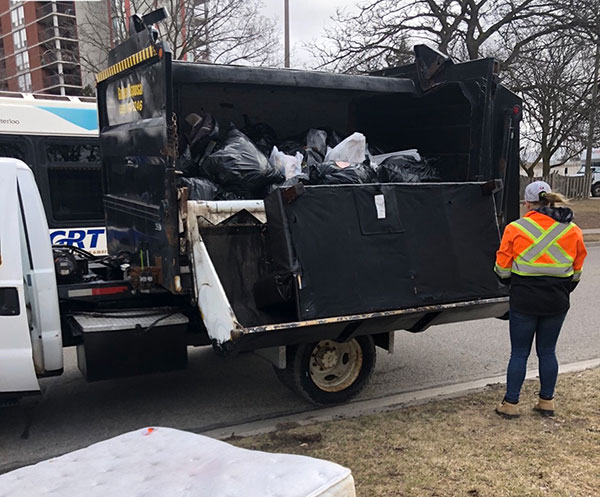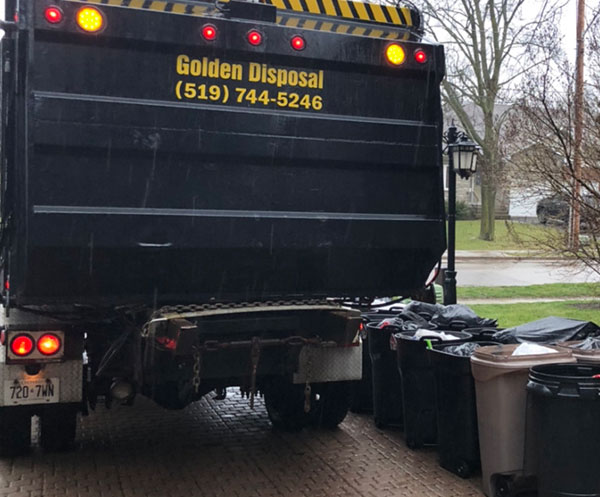 We provide dependable, professional efficient service taking a proactive approach with the customer's waste management needs in mind to ensure a hassle free relationship.
Deposit is required for all bins being delivered. The deposit ranges from $250 to $500 depending on the type of job. Visa, Master Card or Cash is accepted. Your deposit will be applied towards your invoice amount, if there is a credit, it will be immediately applied back in the same manner you made the deposit.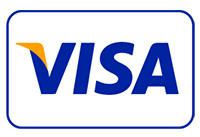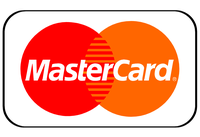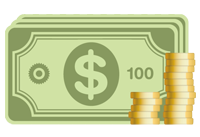 Contractor pricing is available to regular contractors – call for more information.